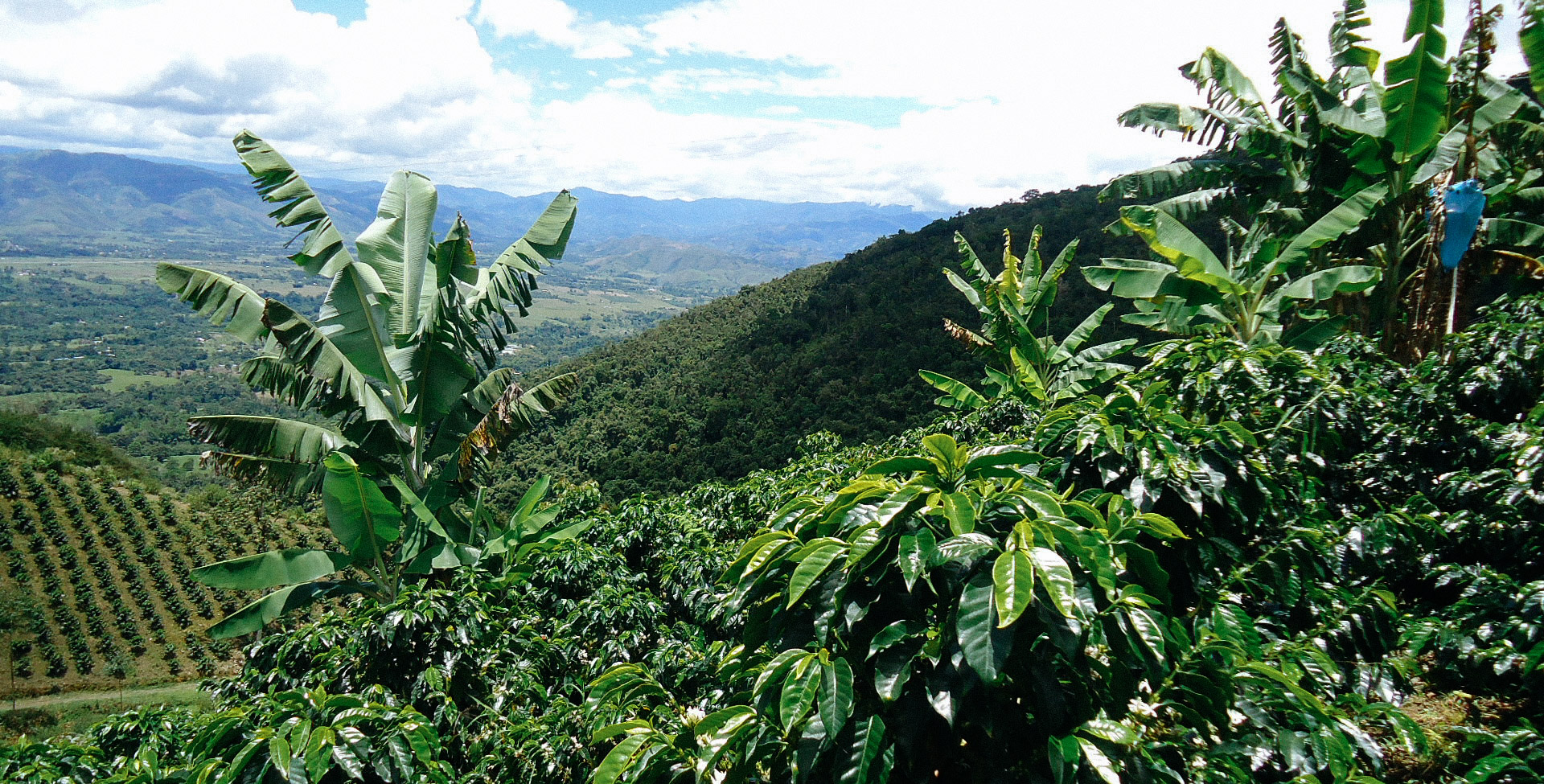 Some might recall that we went to Colombia last year to participate in the judging panel of the Cauca Best Cup event. During this event, we cupped the top coffees from the Cauca region that were already screened through by the local cuppers. The top 10 coffees were then sold through a live auction where the producers get to meet the buyers who successfully won the bid. Together with this event, there was a separate silent auction held by Cafe Imports and Banexport. In this silent auction, there were 10 coffees from the Huila region of different varietals and processing methods. Some of the varietals included Geishas, Pink Bourbon, Orange Bourbon, Red Bourbon, Caturra and Castillo. 8 of them were washed coffees, 1 was natural-processed and 1 was honey-processed. These are micro-lots which ranged from 2 bags to 15 bags. We had an amazing experience cupping through such a spread of interesting coffees.
Some of the coffees were super delicious but we had our mind set on that one special coffee on the table after the cupping. It also ended up to be the highest scoring coffee amongst the 10 cups after the scores were tabulated from almost 30 roasters/cuppers from around the world. The coffee turned out to be a honey-processed Red Bourbon/Caturra lot from Finca El Mirador.
As it was a silent auction, we had no idea how much other buyers will bid for it so we had to work out our sums to decide how much we would be willing to pay for this special coffee. In the end, we placed a bid of US$7.00/lb. This is easily double the price of what most of the specialty coffee producers would receive. Maybe lady luck was smiling upon us or maybe other buyers/roasters were bidding for the Geishas and Pink Bourbon, we actually won the bid! To cover the cost of event and logistics incurred by Banexport, US$0.60/lb was added on to our bid price, so the final price for this coffee was US$7.60/lb before any shipping or freight.
What made this coffee score so high amongst the panel of buyers/roasters? Some of the taste descriptors from the cupping session included: blackberry, red apple, nectarine, soft peach, vanilla, panela, oreo cookie, passionfruit and wine. For us, it was that melange of berries, red wine, sugary goodness and lush mouthfeel that really left an impression. At that time, we were also sourcing for a coffee which had qualities that we felt would be suitable for competitions. So this lot seemed to fit the bill and we were glad that our friend, Hee Wei, from Vanilla Bean in Johor decided to compete in the Malaysia Barista Competition earlier this year with this auction lot.
Elkin Guzman & the pickers of the farm
There is plenty to share about this coffee from El Mirador. Firstly, this farm is owned by Fanny Vargas and his son, Elkin Guzman. The farm was handed down from Elkin's grandfather, Tomas Vargas. It is located in the municipal of Pitalito in the Huila department. The farm is approximately 18.7 hectares, with about 11 hectares used for coffee production. Elkin studied agricultural engineering in the local university and after graduation, he started working in his family farm full time. That was more than 8 years ago. As a young and progressive producer, Elkin is using new technologies in innovative ways to improve his techniques in terms of cultivation, harvest, and process.
The auction lot came from Lot 13th at the farm, which consists of 2200 trees. In order to develop coffees with a particular process, quality control protocols have been established at the farm:
Coffee cherries are picked based on the sugar concentration within the fruits.
1) Picking process: pickers are trained to pick only the ripe beans by recognising the colour of the cherries and using the Brix meter to measure the development of sugars. For this Red Bourbon/Caturra lot, the average Brix measure is 25 degrees. This measure was identified to reflect optimal ripeness of the cherries for these 2 varietals.
2) Balseo: The cherries are submerged in water, afterwhich a manual mesh is used to remove low quality beans such as the dry, empty beans as well as those affected by coffee rust. This process also are clear out unwanted "dirt" such us leaves or sticks.
3) Filtering out unripe beans: in the wet mill, these unripe beans are selected by hand to be removed from the optimum cherries.
The cherries are picked in the morning, depulped with some mucilage left on the beans and dried just after mid-day. Most coffees in Colombia are dried for 5-7 days in parabolic dryers, but for this special lot, Elkin dried the coffee in parabolic dryer on African raised beds for more than 30 days. The humidity level in the dryer is controlled by allowing air flow with openings on the top and sides of the dryer. The temperature is kept at an average of 30℃. The objective is to slow down the drying process to enhance the sweetness in this honey processed lot.
The result of the above is a super sweet coffee that has comes with bountiful notes of berries (closer to blueberries), dried fruits and a decadent finish reminiscent of Moscato wine.
Farm: El Mirador
Producer: Elkin Guzman and Fanny Vargas
Location: Pitalito, Huila, Colombia
Altitude: 1680 masl
Varietal: Red Bourbon (~80%) Caturra (~20%)
Processing: Honey, and dried for 30 days on African raised beds (read above)
The extensive work that has been put in to produce such amazing coffee is what drives us to make the extra mile in sourcing for such gems. The progressive nature of specialty coffee has really pushed the boundaries of coffee cultivation and processing. We are inspired by producers like Elkin and we hope we have done this coffee justice by roasting it the way we feel that it should be presented. Grab a bag and let us know if this is the sweetest cup you've tasted.
Available in-store and on web now.
Photo credits: Cafe Imports